Speed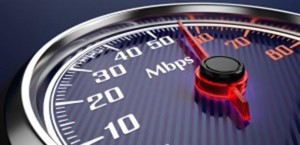 Your employees are only as productive as the technology allows them to be. When their computers, applications, or internet connections are sluggish, you loose productivity.
By addressing performance reducing issues on servers, preventing and tracking access to websites not needed for work, and ensuring your network connections are optimally configured, we will help your business increase employee productivity.
These are a few of the ways in which we will address speed related issues:
Block network traffic from Ads and malicious sites
Block Network Security risks
Identify & Remedy Programs which cause PCs to be slow
Identify Network devices being overloaded
Identify Slow PCs and resolve or replace
Place secure devices on separate networks
Ensure Guest networks have no access to Company systems
QoS bandwidth utilization
Identify where Caching may be applicable
Review and make recommendation on the WiFi's wireless standards, security, and hardware in use.
Is your Internet or PC applications slow? Contact Us today to schedule a Network Discovery!